Ramakrishna Math, Baghbazar
Mayer Bari | Udbodhan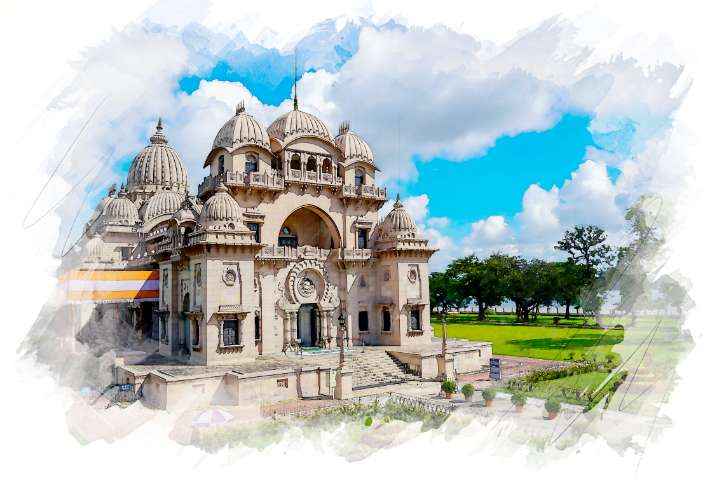 Learn more about our organization
Ramakrishna Math and Ramakrishna Mission are spiritual organizations which are engaged worldwide in various forms of humanitarian activities and social services for over a hundred years, while keeping themselves independent of any political of sectarian character. Having as their motto the dictum that the Divine Being resides in the Living Being, the monastic members and lay devotees of the Math and Mission serve millions all over the world, without regard to nationality, race, creed or caste.
At a glance, the books published from the Udbodhan Karyalaya of Ramakrishna-Vivekananda are necessary for the spread of the movement and for the development of human thinking and spiritual understanding.
Join the Ramakrishna-Vivekananda ideology by subscribing to 'Udbhodhan', the only Bengali mouthpiece of Ramakrishna Math and Mission, which has been continuously published for 124 years.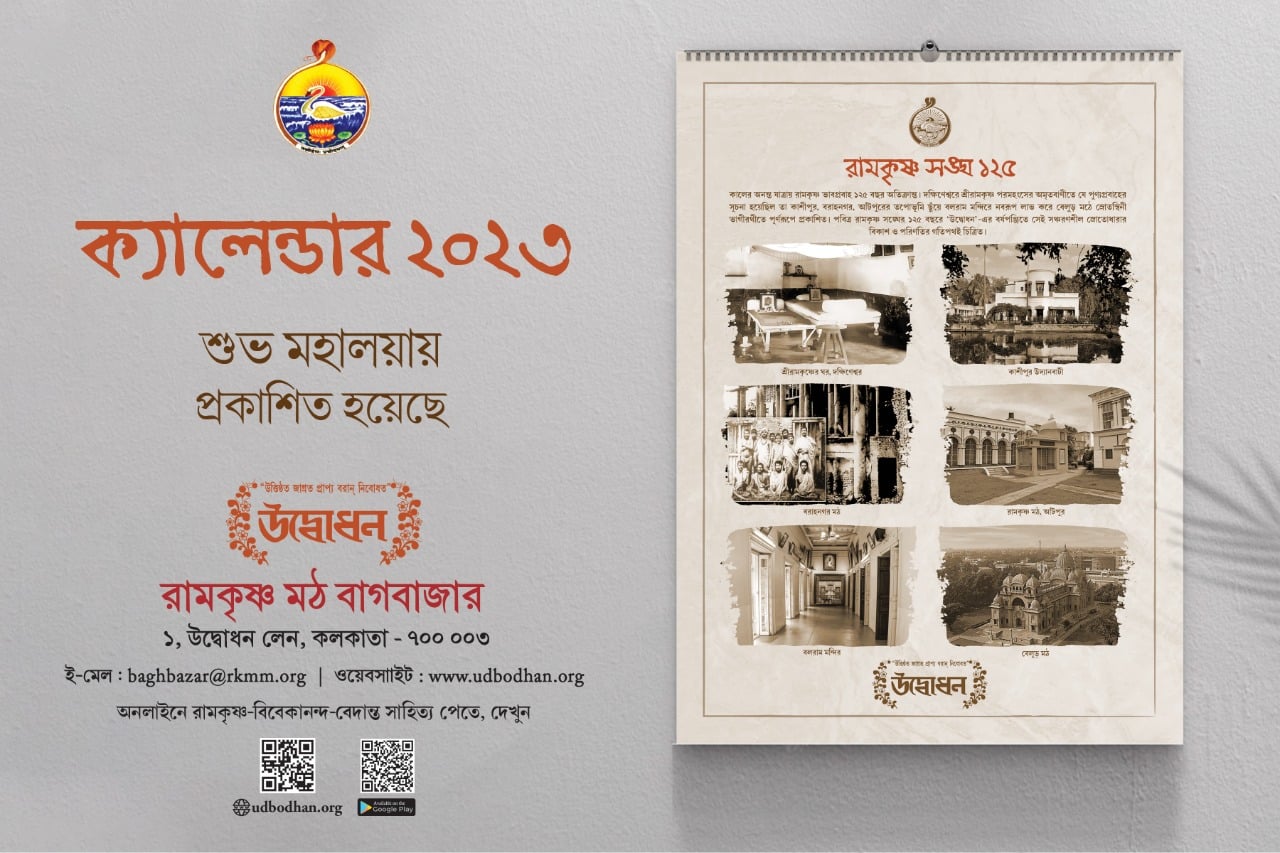 The year 2023 Calendar of Udbodhan is published in Shubo Mahalaya.
The journey of 125 years of Ramakrishna Sangh has been captured in various aspects in this year's calendar.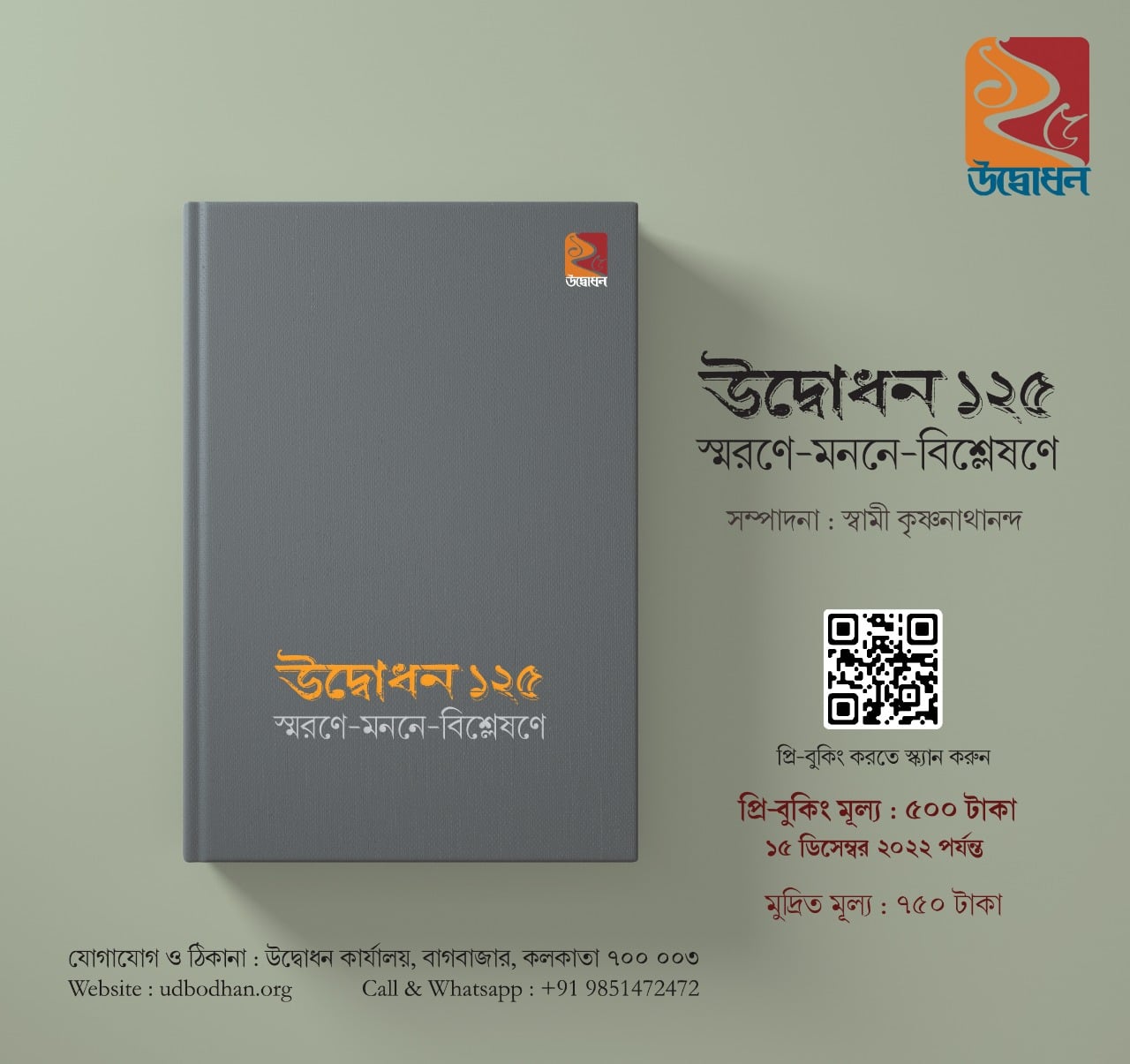 Swami Vivekananda's Inauguration magazine is entering one hundred and twenty five years next year in the practice of Bengali language, literature and culture. This newspaper is closely associated with Bengali life and consciousness even today. On this occasion, we have indulged in the creation of an analytical memoir about the colorful role of the Inauguration magazine and its contribution to the progress of Bengali life.
This book of approximately five hundred pages will contain the contemplative writings of thinkers; Various memorable anecdotes of inquisitive observation and discovery of researchers' multifaceted thinking.
The book will be embellished and colorfully decorated with old-fashioned opening letters, rare photographs. Attached will be a scarce facsimile edition of the first issue of the first year of the Inaugural Journal.
Pre-booking of the book has started. Collect the book at a special discount. Printed price Rs.750. Pre-booking is available for just Tk 500 till 15th December 2022.
Postage charges additional Rs.60 (All India).
Pre-booking can be done from the website of the inauguration. Booking can also be done personally at the Bagbazar and College Street branches of the inauguration office.
For pre-booking through mobile, contact the Information Service Center of the Opening Office.
Information Center : 9851472472 (Mobile & Whatsapp)
Your Contribution matters
Ramakrishna Math, Bagbazar organizes various charitable activities throughout the year. Among them are distribution of clothes to the needy people, distribution of winter clothes, distribution of educational materials etc. The devotees are requested to extend their helping hand in all these activities of the monastery through financial donations as much as possible.