Ramakrishna Math, Baghbazar
Mayer Bari | Udbodhan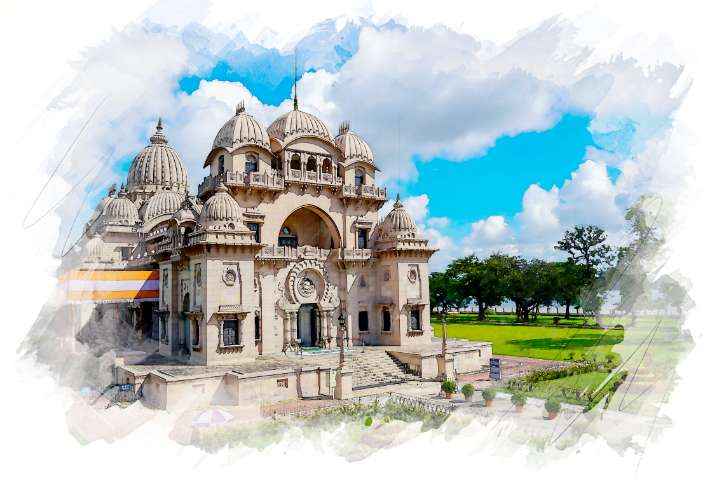 Learn more about our organization
Ramakrishna Math and Ramakrishna Mission are spiritual organizations which are engaged worldwide in various forms of humanitarian activities and social services for over a hundred years, while keeping themselves independent of any political of sectarian character. Having as their motto the dictum that the Divine Being resides in the Living Being, the monastic members and lay devotees of the Math and Mission serve millions all over the world, without regard to nationality, race, creed or caste.
At a glance, the books published from the Udbodhan Karyalaya of Ramakrishna-Vivekananda are necessary for the spread of the movement and for the development of human thinking and spiritual understanding.
Join the Ramakrishna-Vivekananda ideology by subscribing to 'Udbhodhan', the only Bengali mouthpiece of Ramakrishna Math and Mission, which has been continuously published for 125 years.
সুধী,
      'উদ্বোধন ১২৫ : স্মরণে-মননে-বিশ্লেষণে' বইটি নিয়ে পাঠকমহলে যে বেশ উৎসাহ তৈরী হয়েছে, বইটির বিপুল সংখ্যক প্রিবুকিং-ই তার প্রমাণ। এই বিপুল সংখ্যক বই সুষ্ঠুভাবে মুদ্রণ ও বাঁধাই করে আপনাদের হাতে তুলে দেবার জন্য আপনাদের কাছে বিনীত ভাবে আরও কিছুটা সময় চেয়ে নিচ্ছি। আগামী ১৫ ফেব্রুয়ারির মধ্যে নিশ্চিতভাবে বইগুলি মুদ্রিত হয়ে আমাদের কাছে চলে আসবে। যাঁরা প্রিবুকিং করেছেন, তাঁরা উদ্বোধন কার্যালয়, বাগবাজার অথবা কলেজ স্ট্রিট শোরুম থেকে বইটি সংগ্রহ করতে পারবেন। যাঁরা ডাকযোগে বইটি নিতে চেয়েছেন, তাঁদের জন্য ক্যুরিয়ারে পাঠানোও তখনই শুরু হবে।
স্বামী কৃষ্ণনাথানন্দ
সম্পাদক
উদ্বোধন
Your Contribution matters
Ramakrishna Math, Bagbazar organizes various charitable activities throughout the year. Among them are distribution of clothes to the needy people, distribution of winter clothes, distribution of educational materials etc. The devotees are requested to extend their helping hand in all these activities of the monastery through financial donations as much as possible.